Mastering the Game:
Avoiding the 10 Deadly Mistakes SMEs in the MENA Region Fall Into
Strategies For Building Resilient & Profitable Businesses in MENA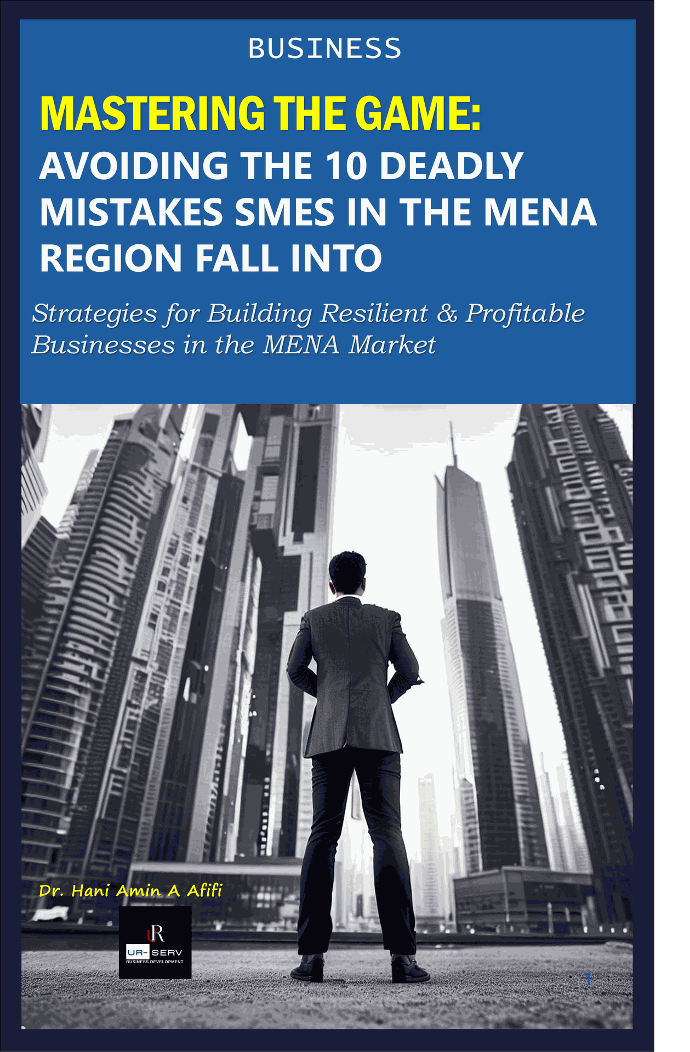 Discover the secrets to thriving in the competitive MENA business landscape with "Mastering the Game."
This comprehensive guide is designed specifically for small and medium-sized enterprises (SMEs) in the MENA region who want to achieve long-term success and avoid the costly mistakes that often lead to failure.
🔥 Are you an SME owner in the MENA region struggling to overcome obstacles that hinder your business growth?
🔥 Are you tired of feeling stuck and unsure about how to navigate the challenges of the MENA market?
🔥 Do you find yourself making costly mistakes that impact your profitability and sustainability?

It's time to break free from the cycle of frustration and setbacks!
"Mastering the Game" is here to guide you through the maze of challenges and provide you with the strategies and insights you need to build a resilient and profitable business.
💡 In this book, Dr. Hani Amin (business consultant) shares his wealth of expertise and reveals the 10 deadly mistakes that SMEs in the MENA region often fall into.
But it doesn't stop there – he also provides you with practical solutions and proven strategies to avoid these pitfalls and set your business on a path to success. 💡
🔔Don't let these deadly mistakes derail your business dreams🔔
Take control of your entrepreneurial journey and build a resilient, profitable business in the MENA market.
Get your copy of "Mastering the Game" now and unlock the secrets to SME success in the MENA region!
🔔Grab your copy Now, & embark on a transformative business journey!🔔
By Reading "Mastering The Game", you'll
Gain valuable insights into the common mistakes made by SMEs in the MENA region and understand their impact on business performance.

Learn proven strategies and practical tips to avoid these mistakes and maximize your chances of success.

Uncover effective techniques for improving financial management, marketing, operations, and more.
Harness the power of resilience and adaptability to thrive in the dynamic MENA market.

Enhance your decision-making skills and develop a winning mindset for entrepreneurial success.